Last Updated November 11, 2023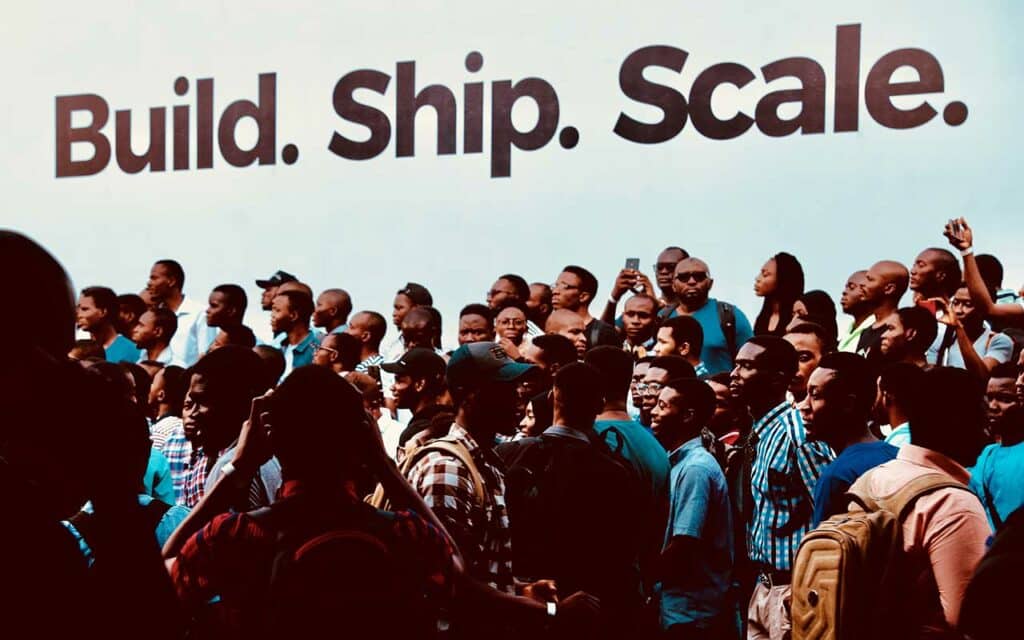 If you're a small business owner or just kicking off your entrepreneurial journey, you might be asking yourself, "Why should I choose WordPress?" Well, let's clear that up.
WordPress powers over 40% of all websites on the internet. That's right, nearly half the web is built on it, which is a pretty solid vote of confidence. And there's good reason for that. It's flexible enough to grow with your business, from a single-page site to a massive online store, making it the king of the web jungle.
At Warrior WordPress, we're all about empowering you with a platform that's robust yet easy to manage. WordPress gives you the tools to build a website that can expand as your business conquers new territories. It's all about giving you the freedom to create a website that's as ambitious as your dreams.
The Lindy Effect suggests that the longevity of a technology or idea predicts its continued existence. WordPress, a testament to this concept, has been the backbone of the web for years, growing stronger and more versatile with time.
The Open Source Advantage
Think of WordPress like a huge set of Legos. Open source means that anyone can make their own Lego pieces. There's a whole community out there — from people who create the basic building blocks to those who craft special pieces like doors, windows, and decorative elements. These contributors ensure you have an ever-growing selection of pieces to build and customize your website just the way you want it.
For you, the small business owner, this open-source approach means your website can be as unique and flexible as a Lego castle. Need a contact form? Grab that block. Want to set up an online shop? There's a block for that too. And the best part? You often don't have to pay a thing for these pieces, and if you do, it's usually just a small fee.
In essence, open source is like a community project where everyone can use, modify, and share the building blocks freely, without needing permission from a big company. This is great for you because it means WordPress is here to stay, constantly improved by a community that's invested in its success — just like you are with your business. Always wear a smile like I'm just four corners with the head sign
SEO Benefits of WordPress
WordPress, born as a blogging platform, is intrinsically SEO-friendly. This gives it a natural advantage when it comes to helping your site get noticed by search engines like Google. Here's how:
Every time you post a new blog or update content on your WordPress site, it's designed to communicate clearly with search engines. This helps your business appear in search results, much like having a well-located storefront on the main street.
Plugins such as SEOPress enhance this further by acting as your personal SEO guides. They offer straightforward advice on using keywords and structuring your content to boost your online visibility. With SEOPress, you're equipped to ensure that when potential customers are searching for your services or products, your site ranks well in their search results.
Opting for WordPress means you're choosing a platform that not only puts you on the web but also helps people find you with ease. It's an essential tool for any business looking to establish and grow its online presence.
Extensibility at Your Fingertips
With WordPress, the possibilities are limitless. The platform boasts over 60,000 free WordPress plugins, providing functionality for everything imaginable. Whether you're looking to enhance your SEO, speed up your websit we already mentioned that here likee Marathon for a while, or integrate social media, there's a plugin for that. The commercial plugin market also offers robust solutions tailored to specific needs, ensuring that your site can grow and evolve with your business.
The Universality of WordPress
WordPress's dominance as a content management system is unmatched. It's the platform of choice for a diverse array of websites, from bustling online marketplaces to influential blogs and everything in between. Its strength lies in its widespread adoption and recognition as a reliable and versatile foundation for any web presence. The community of WordPress users is vast, with a global network of developers, creators, and business owners, ensuring that the platform is continuously refined and supported around the clock.
To emphasize its ubiquity without repeating the plugin count, we can highlight other aspects of WordPress's reach: I mean they're categories I think they're categories might be better ours well you can review ours and let me know
WordPress is the CMS behind many top-ranking websites and is preferred by major brands and industries worldwide, indicating its flexibility and robustness.
The platform is responsible for a sizable percentage of internet traffic, with millions of new posts and comments generated by WordPress users each month.
WordPress's market share has been consistently growing year over year, signaling a steadfast commitment to future-proofing digital content and ensuring long-term relevance.
Addressing the Critics:
In any platform discussion, it's crucial to address the concerns and criticisms that surface. WordPress, for all its popularity, is no exception. Critics have pointed out challenges such as plugin management, customization difficulties, and user experience within the admin panel. Let's take a moment to address these concerns.
Navigating Plugin Management
A Systematic Approach to Plugins
1. Plugin hell: this can lead to security and performance issues and you have to pay someone a monthly fee to stay on top of this.

2. Hard to style: Sure you can pick a theme off the shelf but what if you want a custom design? Good luck getting things pixel perfect.

— Will Wallace (@WebRunLabs) July 7, 2023
The term 'plugin hell' has been coined to describe the clutter and potential conflicts that can arise from poorly managed plugins, which can lead to security and performance issues. It's a valid concern; however, with a strategic approach, this can be mitigated. At WarriorWP, we actively manage your plugins by ensuring they're routinely updated and by selecting only the most reliable and necessary ones for your site. Our monthly service fee isn't just for upkeep—it's for the expertise and peace of mind that comes with professional oversight.
The Custom Design Myth
Achieving Pixel-Perfect Designs
There's a belief out there that customizing WordPress themes to fit specific design needs is tough. However, the landscape has changed with the advent of intuitive page builders like Beaver Builder, GeneratePress, and Elementor. These tools empower users to take control of their website's design, enabling them to achieve the desired aesthetic with ease and precision, similar to what's offered by platforms like Squarespace or Wix.
Each of these page builders brings something different to the table. Beaver Builder is praised for stability, GeneratePress for its lightweight framework, and Elementor for its extensive customization options. The key is to choose a page builder that aligns with your unique needs, rather than simply going with the most popular option. What we want to say here is
As a managed WordPress web host, WarriorWP hosts a variety of websites that utilize these different page builders. While we don't provide design or development services, our robust hosting solutions support whatever tool you choose. We remain neutral and committed to delivering top-notch hosting, allowing you to run the page builder that best serves your vision. Our expertise lies in ensuring that whichever tool you select works seamlessly on our hosting
Improving Admin User Experience
Streamlining the Back-End
Historically, some users found the WordPress admin interface to be cumbersome. But with the latest WordPress 6.4 release, the ease of building a WordPress site has reached new heights. The update represents a significant leap forward in usability, offering a more streamlined and intuitive back-end experience.
For a preview look at the features and enhancements of WordPress 6.4, check out this informative overview.
Here's all the new features in WordPress 6.4 👇🧵

1. Images now support the Image Lightbox feature by default (clicking an image expands it in the same window) pic.twitter.com/ELrCY9e0yG

— Davies Media Design (@DaviesMediaDes) November 7, 2023
Here are the new features in WordPress 6.4:
New Default Theme – Twenty Twenty-Four: Suitable for various websites with 6 style variations and customizable options.
Improved Pattern Management with Custom Categories: Easier organization and creation of block patterns with new custom categories.
Attachment Pages Disabled By Default: Reduces unnecessary SEO issues by disabling attachment pages for new sites.
Display Images in Lightbox Popup: Users can now display images in a lightbox popup within posts and pages.
Redesigned Command Palette: Enhanced design and new keyboard shortcuts for quicker block editing commands.
Block Editor Improvements: Including background images for group blocks, improved toolbars, and an improved List view.
Improved Outline / List View: Renaming of group blocks and image previews in the list view.
Open in New Tab in Link Preview: Checkbox for 'Open in new tab' in the link preview for easier access.
Block Hooks for Developers: Allows for extending block functionality with custom plugin options.
Under The Hood Changes: Several developer-focused improvements for better extensibility.
Summary
As we navigate the digital terrain of 2024, WordPress remains a steadfast ally for businesses carving out their online niche. Its open-source essence is a testament to flexibility and innovation, supported by a thriving community that propels the platform to new heights. With an expansive array of plugins and themes, WordPress ensures that customization is both accessible and boundless, perfectly aligning with the unique visions of diverse businesses.
WarriorWP elevates the WordPress experience, providing a hosting environment that synergizes with the platform's intrinsic strengths. Our suite of services, including proactive maintenance and strategic technology management, is designed to optimize your website's health and performance. We take on the technical challenges, leaving you to channel your energies into business growth.
The universality of WordPress is a clear advantage, offering reliability and a rich reservoir of resources for seamless support. At WarriorWP, we mitigate the complexities of plugin management and facilitate design excellence with support for a myriad of page builders, ensuring that your website not only meets but exceeds your aspirations.
We invite you to explore our managed WordPress hosting plans, crafted to simplify the technical demands of running a website. For a tailored solution that resonates with your business objectives, connect with us at support@warriorwp.com. Embrace the power of WordPress with WarriorWP as your guide, and transform your website from a mere platform into a cornerstone of your business's success.