100 reasons to choose WordPress in 2024
Last Updated November 11, 2023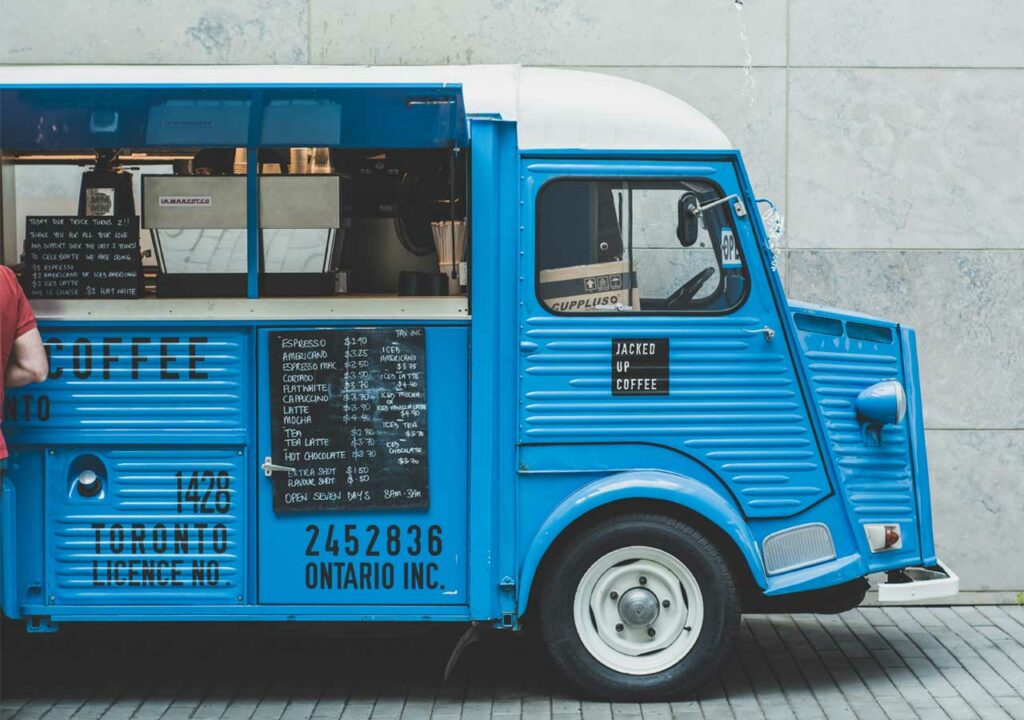 Welcome to our in-depth exploration of why WordPress continues to be the leading choice for websites in 2024. Whether you're a small business owner, a blogger, or an enterprise, the versatility of WordPress is unmatched. Below, we've compiled a list of 100 reasons that make WordPress the go-to platform for building and managing your online presence.
User-Friendly Interface:
WordPress 6.4 has polished its interface, acknowledging past imperfections and pushing the ease-of-use even further. The dashboard now boasts a sleeker command palette and smarter block editor enhancements, all aimed at helping you navigate and customize your website with ease. It's like they've taken the techy out of technology, so you can focus on what matters – your content and your audience.
Welcome to our in-depth exploration of why WordPress continues to be the leading choice for websites in 2024. Whether you're a small business owner, a blogger, or an enterprise, the versatility of WordPress is unmatched. Below, we've compiled a list of 100 reasons that make WordPress the go-to platform for building and managing your online presence.
Cost-Effective:
WordPress is an open-source platform, meaning it's free to use and modify. It offers a vast repository of plugins and themes, many of which are free, allowing you to create a professional website affordably. This open-source approach not only cuts costs but also fosters a community where developers contribute tools that can meet a wide range of business needs.
When you choose WarriorWP for your hosting, we offer an additional level of cost-effectiveness. Our hosting plans are designed to work seamlessly with WordPress, optimizing performance and security. Plus, you'll have the option to take advantage of our 30-day free staging environment to try out WordPress before committing. Just contact us at support@warriorwp.com to get started on your hosting journey.
SEO Optimization:
WordPress is designed with SEO in mind, providing a solid foundation for good search engine rankings. The platform's structure facilitates indexing by search engines, helping your site get noticed. Additionally, it offers an array of SEO plugins, including popular options like SEO Press and Yoast SEO, that can further optimize your site. These plugins come with a range of features, from free to pro, making it easy to choose the right one for your needs. This is especially important if you plan on producing a lot of content, as these tools assist with everything from creating sitemaps to optimizing content, ensuring your site has the best chance to rank higher in search results.
Scalable:
WordPress is inherently scalable, capable of supporting everything from a simple blog to a bustling e-commerce site. What sets it apart is its modular approach—you can start with a single-page homepage and add e-commerce functionality, service pages, or a blog down the road. There's no need to invest in the planning or development of a large, robust website right out of the gate. With WordPress, you can build as you go and grow as your business evolves. Its extensive plugin system and theme capabilities allow for seamless expansion, ensuring your site can adapt and expand alongside your business.
Mobile Responsiveness:
WordPress excels in mobile responsiveness, ensuring your website looks and functions seamlessly on a wide range of devices, including the latest ones like iPhone 15. Building for the ever-expanding variety of screen sizes and ensuring browser compatibility can be a challenge, but WordPress handles it with ease. Whether your visitors are using smartphones, tablets, or desktops, your WordPress-powered site adapts beautifully, providing an optimal user experience across the board. Its adaptability is a testament to its commitment to staying ahead in the ever-evolving digital landscape.
Community Support:
WordPress boasts a vast and active community of over 80 million users and developers worldwide, making it one of the largest and most supportive communities in the digital realm. This network serves as a rich resource for anyone looking for support or guidance, ensuring help is always just a post or a click away. Whether it's troubleshooting, custom development, or optimizing your site, the collective knowledge of this community is an invaluable asset to WordPress users.
However, when you host your WordPress website with WarriorWP, we take care of all the technical aspects. We handle troubleshooting, software updates, and plugin management, so you can focus on your business without worrying about the technical details. Our managed hosting service ensures your WordPress site runs smoothly, allowing you to make the most of the incredible WordPress community without the hassle of technical maintenance.
Integration-Friendly:
WordPress is built to seamlessly integrate with a wide range of third-party tools and services, making it easy to connect your website with external applications that enhance your workflow. Whether you want to integrate with popular email marketing platforms, social media tools, or even utilize automation through services like Zapier, WordPress provides the flexibility to expand your site's functionality effortlessly. With an extensive plugin repository at your disposal, you can easily find the right integrations to tailor your website to your specific needs.
Customizable Designs:
WordPress offers a treasure trove of customizable themes that allow you to tailor your site's appearance to perfectly reflect your brand's style and ethos. Whether you're in a niche industry or have specific design preferences, you'll find themes that cater to your needs. With options ranging from niche and customizable themes (you can explore these on platforms like ThemeForest) to a wide range of page builders and the default Gutenberg editor, you have multiple avenues to customize your WordPress website. This flexibility enables you to choose the approach that best suits your individual needs and create a unique online presence that stands out.
E-Commerce Solutions:
WordPress simplifies e-commerce with tools like WooCommerce, a powerful plugin that transforms your site into a fully functional online store. With WooCommerce, you can sell products, manage inventory, process payments, and handle shipping, all within the familiar WordPress environment. This integration provides a smooth transition from a standard website to an e-commerce platform, making it accessible for business owners to step into the online market.
Additionally, if you're looking to optimize your e-commerce sales funnel, CartFlows is an excellent choice. The CartFlows sales funnel builder turns your WordPress website into an optimized selling machine, helping you streamline your sales processes and maximize conversions.
Content Scheduling:
WordPress offers an easy-to-use content scheduling feature that can be a lifesaver for content marketers. This tool allows you to plan and automate the publication of your posts in advance, ensuring a consistent content strategy. By scheduling your content, you can maintain a regular posting schedule, keep your audience engaged, and ensure that your site stays dynamic and updated, even when you're away. Consistency is the lifeblood of marketing, and WordPress makes it easy to achieve positive results with search engine algorithms and audience engagement.
User Role Management:
Another quality of life feature in WordPress is its comprehensive user role management system. This system not only enhances security but also streamlines content management for larger sites. With user role management, you can assign specific roles and permissions to your team members, ensuring that they only have access to the functionalities they need. This granular control enhances workflow efficiency and bolsters security by preventing unauthorized access. Whether you're managing a small blog or building out a larger site, user role management in WordPress provides the framework for creating a secure and organized content management system.
Stability:
WordPress's remarkable stability is anchored in its extensive history and consistent updates. This platform has stood the test of time, serving as the backbone for over 40% of websites worldwide. This widespread adoption is a testament to its enduring reliability. With WordPress, you're not just choosing a platform for today; you're investing in a framework that has celebrated its 20th-year anniversary, as seen in the #WP20 celebration. You can trust WordPress to power your website now and in the future, providing a secure and reliable environment for your online presence.
Analytics:
WordPress supports a variety of analytics plugins that empower you to monitor your site's performance and gain valuable insights into your audience. These analytics tools provide comprehensive data on visitor behavior, traffic sources, and content engagement, enabling you to make informed decisions to effectively expand and engage your user base.
Additionally, WordPress supports privacy-focused analytics plugins like Fathom Analytics, known for its commitment to user data privacy. Fathom Analytics provides powerful tracking capabilities while prioritizing user privacy.
For seamless integration with Google Analytics and other Google services, consider using Site Kit by Google, a WordPress plugin that streamlines the connection between your WordPress site and various Google tools, including Google Analytics. This integration makes it easy to access and analyze your site's data.
These plugins offer various features and functionalities to cater to your specific analytics needs, making it easier than ever to monitor and improve your WordPress site's performance while respecting user privacy.
Embracing the Future with Headless WordPress and Innovative CMS:
In the ever-evolving digital landscape, it's crucial to stay ahead of the curve and adapt to new trends and shifts. WordPress, including innovative approaches like headless WordPress with Gatsby, empowers you to embrace the future of web development. Headless WordPress decouples the front-end and back-end, providing unparalleled flexibility and performance. WordPress also works seamlessly with other headless CMS options like:
With these headless CMS solutions, you not only avoid getting left behind but also lead the way in delivering modern, fast, and dynamic web experiences that captivate your audience and keep your online presence at the forefront of innovation.

Automatic Backups:
WordPress supports plugins that provide automated backup solutions, safeguarding your site's data. These backups can be scheduled and managed easily, offering peace of mind by ensuring that your website's content, settings, and databases are securely stored and can be restored in case of any unforeseen issues.
Custom WordPress Plugin Development for Boutique Businesses:
While WordPress offers an extensive range of plugins, boutique businesses often require tailored solutions to meet their unique needs. The flexibility of WordPress allows boutique businesses to create custom plugins that enhance their online presence and address specific challenges. Here are a few examples of how boutique businesses have leveraged custom WordPress plugins:
The Art Gallery: A boutique art gallery that specializes in selling unique and limited-edition artwork online. They developed a custom WordPress plugin that allows them to manage and showcase their art collection seamlessly. The plugin includes features for categorizing artwork by artist, style, and medium. It also integrates with their e-commerce system to handle online sales securely.
The Local Bistro: A cozy neighborhood bistro with an ever-changing menu. They created a custom WordPress plugin to manage their daily specials and menu updates. The plugin makes it easy for them to upload new menu items, set daily specials, and display them beautifully on their website. It also includes reservation integration, allowing customers to book tables online.
The Boutique Fashion Brand: A small fashion brand that specializes in unique, handmade clothing and accessories. They developed a custom WordPress plugin to create a virtual "fitting room" experience on their website. Customers can upload photos of themselves, and the plugin superimposes the brand's clothing items on the photos, allowing customers to see how the items would look on them before making a purchase.
These examples illustrate how boutique businesses can leverage custom WordPress plugins to enhance their online presence and meet specific business needs. Custom plugins offer tailored solutions that align with the unique aspects of each business, contributing to a more personalized and efficient online experience for their customers.
Quick Setup for Your WordPress Website:
One of the standout features of WordPress is its quick and hassle-free setup process. Whether you're a seasoned web developer or new to creating websites, WordPress simplifies the initial configuration, enabling you to launch your site swiftly. Here's how WordPress makes setting up your website a breeze:
Easy Installation: WordPress offers a user-friendly installation process that doesn't require advanced technical skills. Many hosting providers even offer one-click WordPress installations, streamlining the setup further.
Intuitive Dashboard: Once installed, WordPress provides an intuitive dashboard that's easy to navigate. You'll find all the essential tools and settings neatly organized, allowing you to customize your website without a steep learning curve.
Starter Themes: WordPress offers starter themes that provide a solid foundation for your website's design. You can choose from various themes or frameworks to kickstart your site's appearance and then customize it to match your brand.
Plugin Integration: Extending the functionality of your website is effortless with WordPress plugins. You can quickly add features like contact forms, e-commerce capabilities, SEO optimization, and more by installing plugins from the extensive repository.
Content Creation: WordPress includes a user-friendly block editor that simplifies content creation. You can easily write and format articles, upload media, and preview your content before publishing.
This streamlined setup process means you can have your WordPress website up and running in no time, allowing you to focus on creating and sharing your content, promoting your brand, or selling your products with ease.
Automatic Backups:WordPress supports plugins that provide automated backup solutions, safeguarding your site's data. These backups can be scheduled and managed easily, offering peace of mind by ensuring that your website's content, settings, and databases are securely stored and can be restored in case of any unforeseen issues.
Industry-Specific Plugins: WordPress offers an extensive range of industry-specific plugins, ensuring that no matter your niche, there's likely a suite of tools tailored to meet your unique needs. These plugins can add specialized functionalities to your site, from real estate listings to event management, providing a custom-fit solution for your industry.
Quick Setup: WordPress is renowned for its straightforward setup process, which allows you to get your site up and running quickly. The simplicity of its installation and initial configuration means you can launch your website with minimal fuss and start sharing your content or selling your products in no time.
Multilingual Support: WordPress provides robust multilingual support, allowing you to create a website in any language or set up a multi-language site to cater to a diverse audience. This feature is key to line
Media Management: WordPress simplifies media management, offering an easy and intuitive way to upload, organize, and display multimedia content like images and videos. You can effortlessly add media to your posts and pages, with options for galleries, embeds, and customization to ensure your site looks visually appealing and engaging..
Consistent Branding: WordPress empowers you to maintain consistent branding across your entire site with its customizable themes and templates. Whether you're a small business or a large enterprise, you can easily apply your brand's colors, fonts, and style elements to create a cohesive and professional online presence that reinforces your identity.
Easy Content Creation: Content creation is a breeze with WordPress, thanks to its user-friendly editor. Whether you're a novice or experienced writer, the intuitive interface simplifies the process of drafting and formatting your content. You can focus on your ideas and message without getting bogged down by technicalities, ensuring a smooth and efficient content creation experience.
Speed to Market:WordPress's efficient development process allows you to launch your website quickly, reducing the time it takes to go from concept to a live online presence. With a wide selection of themes, plugins, and user-friendly tools, you can expedite the website-building process without sacrificing quality, getting your brand and content in front of your audience faster.
Open-Source Software: WordPress is open-source software, which means it's continuously improved by a global community of dedicated contributors. This collaborative approach ensures that the platform is always evolving, with regular updates and enhancements aimed at improving functionality, security, and performance. As a user, you benefit from these ongoing improvements, making WordPress a reliable and forward-thinking choice for your website.
Plugin Variety: The WordPress plugin directory offers an extensive variety of plugins, covering virtually any functionality you may need for your website. Whether it's e-commerce, SEO optimization, social media integration, or any other feature, you're likely to find a plugin that suits your requirements. This rich ecosystem of plugins makes it convenient to expand your website's capabilities with ease.
Robust Security: WordPress places a strong emphasis on security, offering features like automatic software updates to keep your site safe from potential threats. These updates ensure that your site is equipped with the latest security patches and fixes, reducing vulnerabilities and providing peace of mind for you and your visitors.
Content Portability: WordPress simplifies content portability with its import and export tools. Whether you're migrating to a new hosting provider or transitioning to a different platform, these tools allow you to move your content seamlessly, preserving your posts, pages, media, and more. This flexibility ensures that your valuable content remains accessible and transferable, even in changing circumstances.
Blogging Excellence: WordPress is renowned for its exceptional blogging capabilities, making it an ideal platform for content marketing. Whether you're a professional blogger or a business looking to share valuable content with your audience, WordPress offers a robust set of tools for creating, publishing, and promoting your blog posts. Its user-friendly editor, SEO features, and seamless integration with social media make it a top choice for achieving blogging excellence and driving content marketing success.
Remote Access: With WordPress, you can manage your website from anywhere and at any time. Whether you're at the office, at home, or on the go, as long as you have an internet connection, you can log in to your WordPress dashboard and take care of tasks, update content, and keep your website running smoothly. This remote access flexibility is incredibly convenient for busy business owners and content creators who need to stay connected to their site 24/7.
Social Media Integration: WordPress offers seamless social media integration, allowing you to connect your website to various social networks effortlessly. By linking your site to platforms like Facebook, Twitter, Instagram, and more, you can expand your reach and enhance engagement with your audience. This integration enables you to easily share your content, interact with your followers, and drive traffic to your site from social media channels.
Fresh Content: Maintaining fresh content on your site is a breeze with the intuitive WordPress editor. Whether you're publishing blog posts, news articles, or updates to your pages, the user-friendly editor streamlines the process. You can effortlessly create and schedule new content, ensuring your website remains dynamic and engaging for your audience.
Community Engagement: WordPress provides built-in commenting and discussion settings that allow you to foster a sense of community on your website. Visitors can leave comments, engage in discussions, and interact with your content, creating an active and vibrant online community around your brand or niche. These features encourage user participation and feedback, strengthening your connection with your audience and enhancing community engagement.
Developer Resources: WordPress offers a wealth of developer resources, making it easy to find help or hire expertise when needed. Whether you're looking for documentation, tutorials, or forums, the WordPress community provides abundant resources to support developers and website owners alike. This accessibility to developer knowledge ensures that you can get the assistance you need to customize and optimize your WordPress site effectively.
Access Controls: WordPress provides comprehensive access controls that allow you to manage who can perform specific actions on your site. Whether you need to restrict access to certain content, assign user roles and permissions, or set up multi-user workflows, WordPress offers a robust system for controlling user privileges. This feature ensures that you can maintain security and order while empowering your team to collaborate effectively on your website.
Business Features: WordPress enables you to enhance your website with advanced business features by utilizing specialized plugins. These plugins can add complex functionalities like e-commerce capabilities, appointment booking systems, customer relationship management (CRM) tools, and more, tailored to meet the specific needs of your business. With WordPress's extensible architecture, you can easily integrate these business features to optimize your online presence and serve your customers better.
Media Variety: WordPress is versatile when it comes to media support, accommodating a wide range of media types beyond just images. You can seamlessly embed videos and audio files into your posts and pages, allowing for a dynamic and engaging user experience. This flexibility in media handling empowers you to create content that appeals to various senses and engages your audience effectively.
Optimized Performance: WordPress prioritizes optimized performance, ensuring that websites load quickly and efficiently. It incorporates features like caching, which reduces server load and speeds up page rendering. Additionally, there are numerous plugins and tools available to further enhance performance, making WordPress an excellent choice for delivering a fast and responsive user experience.
Developer Availability: WordPress's popularity translates into a significant advantage when it comes to finding skilled developers for custom work. The platform's widespread use has cultivated a large pool of experienced professionals who are well-versed in WordPress development. This accessibility to a broad talent pool makes it easy for businesses to find and hire developers capable of delivering custom solutions tailored to their specific needs..
Update Management: WordPress simplifies update management by offering a built-in system that allows you to keep your site's themes and plugins up to date effortlessly. Regularly updating these components is essential for maintaining security, functionality, and compatibility. With WordPress, you can easily review and apply updates from the dashboard, ensuring your website is always running smoothly and securely.
Theme Selection: Stand out online with WordPress's vast selection of thousands of unique themes. Whether you're aiming for a sleek and modern look or a cozy and rustic feel, you can find a theme that suits your brand and style. This variety ensures that your website can have a distinctive and visually appealing design that sets you apart from the competition.
Web Standards Compliant: WordPress is committed to staying up-to-date with the latest web standards, ensuring compatibility with modern web technologies. This dedication to following industry best practices means your website will function seamlessly across different browsers and devices. You can trust that WordPress keeps pace with evolving web standards, providing a reliable and future-proof platform for your online presence.
REST API: The WordPress REST API is a powerful feature that enables advanced custom development and seamless integration with other systems and applications. This API allows developers to interact with WordPress programmatically, making it possible to create custom functionalities, integrate with third-party services, and build complex web applications that interact with your WordPress site. It opens up a world of possibilities for extending and customizing your website to meet your specific needs.
SEO-Friendly Permalinks: WordPress offers SEO-friendly permalinks, allowing you to customize your URL structure for improved search engine visibility. By creating user-friendly and descriptive URLs, you enhance your site's SEO, making it easier for search engines and users to understand your content and find it in search results. This feature is a valuable tool for optimizing your website's on-page SEO and increasing its chances of ranking higher in search engine results pages.
Code-Free Management: With WordPress, you can manage a sophisticated website without the need to write a single line of code. The user-friendly interface, intuitive content editor, and extensive library of plugins and themes make it possible for non-technical users to create and maintain a professional online presence effortlessly. This code-free approach ensures that you can focus on your content and business goals, leaving the technical complexities to WordPress.
Organized Media Library: WordPress provides a user-friendly media library that simplifies the organization of your files. Whether it's images, videos, or documents, you can easily categorize and manage your media assets within the library. This efficient organization ensures that you can quickly find and use the right media elements to enhance your content and website design.
Widget Options: WordPress offers an array of widgets that enable you to enhance the functionality of your site's sidebars and footers. These widgets make it easy to add various elements, such as recent posts, social media feeds, contact forms, and more, to your website. You can customize your site's layout and features with these user-friendly widgets, ensuring that your site meets your specific needs and engages your audience effectively.
Flexible Hosting: WordPress offers flexibility in hosting, as it can be hosted on virtually any server that meets its modest requirements. Whether you choose shared hosting, virtual private servers (VPS), dedicated servers, or cloud hosting, WordPress can adapt to your hosting environment. This versatility allows you to select the hosting solution that best suits your budget and performance needs while still benefiting from the power and capabilities of WordPress.
Contact Forms: WordPress makes it a breeze to create contact forms that enable you to connect with your audience effortlessly. With the help of plugins like Contact Form 7 or WPForms, you can quickly design and implement custom contact forms on your website. These forms empower you to collect valuable feedback, inquiries, and information from your visitors, improving your engagement and communication with your audience.
Responsive Themes: WordPress offers a wide selection of responsive themes, ensuring that your website looks great and functions seamlessly on mobile devices, tablets, and desktops. These themes are designed to automatically adjust to different screen sizes, providing a consistent and user-friendly experience for your audience, regardless of the device they use. This mobile-friendliness is essential for reaching and engaging with a diverse online audience..
Intuitive Dashboard: WordPress's dashboard provides an intuitive and user-friendly interface that places essential site management tools at your fingertips. Whether you're creating content, adjusting settings, or monitoring site performance, the dashboard offers a centralized hub for easy access to all the tools you need. This user-friendly interface simplifies website management, ensuring that you can navigate and control your site with ease.
Content Performance Insights: WordPress offers both built-in and additional analytics tools that provide valuable insights into the performance of your content. Whether you're tracking page views, user engagement, or conversion rates, these tools allow you to gather data on how your content is resonating with your audience. This information is crucial for making informed decisions and optimizing your content strategy to achieve your goals effectively.
Future-Proof: WordPress's commitment to evolution ensures that your website remains relevant in the ever-changing landscape of the internet. With regular updates, adherence to web standards, and a vast ecosystem of themes and plugins, WordPress can adapt to emerging trends and technologies. This future-proofing ensures that your site can continue to meet the demands of a dynamic online environment and stay ahead of the curve.
Custom Post Types: WordPress allows you to organize your content exactly the way you want with the flexibility of custom post types. Whether you need to create portfolios, testimonials, events, or any other type of content, custom post types enable you to define and structure your content to suit your specific needs. This customization ensures that your website effectively showcases your unique content and caters to your audience's preferences.
Third-Party Integration: WordPress offers seamless integration with a multitude of third-party services and tools, making it easy to connect your website with external platforms. Whether you need to integrate with email marketing services, payment gateways, CRM systems, or other applications, WordPress's extensible architecture and vast plugin ecosystem ensure that you can effortlessly link your site with the tools and services that power your business.
Security-First Approach: WordPress adopts a security-first approach, incorporating features and practices to help protect your site and data. From regular updates that address security vulnerabilities to built-in security measures like user roles and permissions, WordPress strives to provide a secure environment for your website. Additionally, there are numerous security plugins available to further fortify your site's defenses and safeguard your online presence.
Developer-Friendly Code: Developers appreciate WordPress for its well-documented and clean codebase. This developer-friendly approach ensures that those with technical expertise can easily customize and extend WordPress to meet unique project requirements. The availability of resources, coding standards, and an active developer community contribute to a robust ecosystem that empowers developers to create tailored solutions on the platform.
Membership Sites: WordPress makes it easy to set up membership sites with restricted content for subscribers. Using specialized plugins like MemberPress or Restrict Content Pro, you can create tiers of access, accept payments, and manage user subscriptions seamlessly. This feature allows you to monetize your content and provide exclusive access to valuable resources, making it an ideal solution for membership-based businesses or communities.
Design Flexibility: WordPress offers design flexibility that allows you to update and change your site's design without losing any content. You can switch between themes, customize layouts, and modify styles while keeping your valuable content intact. This flexibility ensures that your website can evolve and adapt to your changing needs or design preferences without the hassle of starting from scratch.
Built-In Caching: WordPress includes built-in caching features designed to enhance your site's performance and speed. Caching helps reduce page load times by storing previously generated content, making it readily available to visitors. By optimizing the delivery of your web pages, WordPress ensures a faster and smoother user experience, which is crucial for retaining visitors and improving search engine rankings.
Support Forums:WordPress provides access to a vast network of support forums where you can seek free help and advice from the community. Whether you have questions, encounter issues, or need guidance on using WordPress, these forums are a valuable resource. You can connect with experienced users, developers, and enthusiasts who are willing to share their knowledge and provide assistance to ensure your WordPress experience is smooth and successful.
Accessibility Standards: WordPress is committed to accessibility standards, making sure that your website is usable by everyone, including individuals with disabilities. The platform adheres to accessibility guidelines and best practices, allowing you to create websites that are inclusive and provide equal access to all users. This commitment to accessibility ensures that your content can reach and engage with a diverse audience, promoting inclusivity and usability.
Global Presence: WordPress boasts a strong global presence, with users and developers spanning across the world. This widespread adoption has created a diverse and vibrant community that contributes to the platform's growth and improvement. Whether you're looking for support, collaboration, or a global audience for your content, WordPress's global reach ensures that you can connect with people from different backgrounds and regions, expanding your online presence and impact.
WordPress Events: WordPress enthusiasts have the opportunity to participate in WordPress meetups and WordCamps held around the globe. These events provide a platform for users, developers, and professionals to come together, share knowledge, network, and learn from experts in the WordPress community. Attending WordPress events allows you to stay updated with the latest trends, exchange ideas, and connect with like-minded individuals who share your passion for WordPress and web development.
Extensive Plugin Directory: WordPress offers an extensive plugin directory where you can choose from thousands of free and premium plugins. These plugins cover a wide range of functionalities, from SEO optimization to e-commerce, social media integration, and more. Whether you're looking to enhance your site's features or add specific functionalities, the official directory provides a rich ecosystem of options that empower you to tailor your website to your exact needs.
Diverse Theme Options: WordPress offers a diverse range of theme options, making it easy to find the perfect theme for any business type, from corporate to creative. Whether you need a professional and sleek theme for your business website or a creative and artistic design for your portfolio, the wide selection of themes ensures that you can choose one that aligns with your brand and objectives. This versatility allows you to create a visually appealing and engaging online presence that resonates with your target audience.
Expert Ecosystem: WordPress provides access to a global network of WordPress professionals, including developers, designers, content creators, and more. Whether you have a project that requires specialized expertise or need assistance with various aspects of your WordPress site, you can tap into this expert ecosystem to find the right professionals for the job. This vast pool of talent ensures that you can access the skills and resources necessary to successfully execute your WordPress projects.
Contribute to WordPress: You can actively participate in the WordPress community by contributing to the WordPress project in various meaningful ways. Whether you're a developer, designer, writer, or simply passionate about WordPress, there are opportunities for you to get involved. You can contribute to the core software, create plugins or themes, provide support on forums, write documentation, translate WordPress into different languages, and more. Contributing to WordPress not only enriches the platform but also allows you to connect with fellow enthusiasts and make a positive impact on the WordPress ecosystem.
Learning Resources: WordPress provides extensive educational materials that cater to learners at all levels. Whether you're a beginner looking to get started or an experienced user seeking advanced knowledge, you can access a wealth of resources such as tutorials, documentation, online courses, and community forums. These learning materials empower you to acquire the skills and expertise needed to effectively use and master WordPress, regardless of your current knowledge level..
Website Showcase: You can find inspiration for your own website by exploring a vast range of websites that successfully use WordPress. The WordPress showcase features a diverse collection of websites from various industries and niches, highlighting the versatility and adaptability of the platform. By browsing these examples, you can gather ideas, learn best practices, and see how WordPress can be customized to suit different branding and business needs.
Non-Profit Friendly: WordPress is an ideal choice for non-profits and charities due to its non-profit-friendly nature. With no initial cost to start, organizations with limited budgets can create a professional online presence without incurring significant expenses. Additionally, the availability of free themes, plugins for donations, fundraising, and event management, and the ability to showcase the organization's mission and impact make WordPress a practical and cost-effective solution for non-profit organizations aiming to raise awareness and support their causes online.
Proactive Security Measures: WordPress's security team is proactive and dedicated to keeping your site safe from potential threats. They work tirelessly to identify and address security vulnerabilities, release updates and patches, and implement security best practices to protect your website and data. This commitment to security ensures that WordPress users can have confidence in the platform's ability to safeguard their online presence and maintain the privacy and integrity of their content.
Performance Testing: WordPress sites are subjected to rigorous performance testing to ensure they can handle high traffic and perform efficiently even under pressure. This testing helps identify and address any performance bottlenecks, ensuring that your website remains responsive and accessible to visitors, even during traffic spikes. By prioritizing performance, WordPress aims to provide a seamless and reliable user experience for both site owners and their audiences.
Backup Solutions: WordPress offers numerous plugins and solutions that make the process of backing up your website straightforward and hassle-free. Whether you prefer automated scheduled backups or manual backups, there are plugins like UpdraftPlus, BackupBuddy, and more that allow you to create and manage backups effortlessly. These backup solutions provide peace of mind by ensuring that your website's data and content are securely stored and can be easily restored in case of unexpected issues or data loss.
Content Ownership: With WordPress, you have full ownership of your content, and there are no restrictions on how you use it. This means that you retain complete control over your text, images, videos, and any other content you publish on your website. You are free to use, modify, and distribute your content as you see fit, without being tied to proprietary platforms or content management systems. This content ownership ensures that you have the autonomy to manage and leverage your content in ways that best serve your goals and objectives.
One-Click Install: Setting up WordPress is a breeze thanks to the one-click install feature offered by many hosting providers. This user-friendly installation process simplifies the initial setup, allowing you to get your WordPress site up and running quickly and effortlessly. You don't need to be a technical expert to start building your online presence with WordPress, as the one-click install makes the process straightforward and accessible to users of all levels of expertise.
SEO Plugins: WordPress offers powerful SEO plugins that empower you to enhance your site's search engine optimization (SEO) effortlessly. Plugins like Yoast SEO and All in One SEO Pack provide user-friendly interfaces and guidance to optimize your content for better search engine visibility. These tools help you improve your website's on-page SEO elements, including meta tags, readability, and keyword optimization, making it easier for search engines to rank your content higher in search results.
Content Export: WordPress simplifies the process of exporting your content for use on other platforms. Using the built-in export functionality, you can easily create export files containing your posts, pages, comments, and more. This feature ensures that you have the flexibility to move your content to different platforms or create backups for safekeeping. Whether you're transitioning to a new website or exploring content portability options, WordPress provides a user-friendly solution for exporting your valuable content..
Multisite Capability: WordPress offers multisite capability, allowing you to run and manage multiple WordPress websites from a single installation. Whether you need to create a network of related sites, manage client websites, or create a network of blogs or communities, the multisite feature streamlines site administration and simplifies updates. This centralized approach enables you to efficiently manage all your websites from a single dashboard, saving time and effort.
Affiliate Marketing: WordPress supports affiliate marketing strategies through dedicated plugins designed to streamline affiliate program management. Plugins like AffiliateWP and ThirstyAffiliates provide the tools and features needed to create, track, and manage affiliate marketing campaigns effectively. This support for affiliate marketing makes it easy for website owners to monetize their content and collaborate with affiliates to promote products and services, all within the WordPress platform.
Podcasting: WordPress offers user-friendly podcasting plugins that allow you to start and manage a podcast directly on your website. Plugins like Seriously Simple Podcasting and Blubrry PowerPress provide the necessary tools for podcast creation, hosting, and distribution. This feature empowers content creators to reach a wider audience through audio content while leveraging the convenience of their WordPress site for podcast management.
GDPR Compliance:WordPress provides tools and features to assist you in making your website GDPR compliant. With the increasing importance of data privacy, these tools help you implement necessary measures to protect user data and adhere to GDPR regulations. WordPress offers features like data export and erasure requests, consent checkboxes for forms, and privacy policy generators to help ensure that your site meets GDPR requirements, helping you build trust with your users and visitors.
Automated Marketing: WordPress offers seamless integration with automated marketing tools, allowing you to streamline your marketing campaigns and reach your audience more effectively. By connecting with email marketing platforms, marketing automation software, and CRM systems, you can automate various aspects of your marketing efforts, such as email campaigns, lead nurturing, and customer segmentation. This integration simplifies your marketing workflow and enables you to engage with your audience in a more personalized and efficient manner.
Ad Management: WordPress provides plugins for ad management, allowing you to have full control over your ad placements and optimize your advertising strategy. Whether you want to display banner ads, Google AdSense ads, or other types of advertisements on your website, these plugins make it easy to manage ad positions, track performance, and maximize ad revenue. This feature enables website owners to monetize their content and effectively manage their advertising campaigns within the WordPress platform.
Real-Time Editing: WordPress offers the Customizer, a powerful tool that allows you to edit your site's appearance and settings in real-time. With the Customizer, you can make changes to your site's theme, colors, typography, widgets, and more while immediately seeing how those changes will affect your website's appearance. This real-time editing feature simplifies the design and customization process, making it user-friendly and efficient for website owners who want to achieve their desired look and feel without the need for coding or technical expertise.
Content Syndication: WordPress provides RSS functionality that allows you to syndicate your content and expand your reach. By generating RSS feeds for your website's content, you can make it easy for users and other websites to subscribe to and republish your content automatically. This syndication capability increases your content's visibility and enables you to reach a broader audience, making it a valuable tool for content distribution and promotion.
Email Integration: WordPress offers seamless email integration, allowing you to connect your website with email service providers for enhanced email marketing campaigns. By integrating with popular email marketing platforms like Mailchimp, Constant Contact, or AWeber, you can streamline the management of your email lists, automate email campaigns, and track email performance directly from your WordPress dashboard. This feature simplifies the process of reaching and engaging with your audience through email marketing efforts.
Content Importing: WordPress makes it easy to import content from other platforms into your website. Whether you're migrating from another CMS or importing content from a different website, WordPress provides tools and plugins that simplify the content importing process. This feature ensures a smooth transition and allows you to consolidate your content in one place, making it convenient to manage and organize your website's information.
Revision Control: WordPress offers revision control, which tracks changes to your content and allows you to revert to previous versions if needed. This feature ensures that you can maintain a detailed history of edits and updates made to your posts and pages. In case you make a mistake or need to retrieve a previous version of your content, WordPress's revision control system provides a safety net, making content management more reliable and error-resistant.
Landing Pages: Create landing pages with ease using WordPress page builders.
Payment Gateways: WordPress offers seamless integration with various payment gateways, making it easy to facilitate e-commerce transactions on your website. Whether you're running an online store or selling products and services, you can connect your WordPress site with popular payment processors such as PayPal, Stripe, WooCommerce Payments, and more. This integration ensures a smooth and secure payment process for your customers, enabling you to accept payments and manage e-commerce transactions efficiently.
Multi-User Capability: WordPress provides multi-user capability, allowing you to invite multiple users to contribute to your website with varying levels of access and permissions. You can assign roles to users, such as editors, authors, or contributors, each with specific privileges and restrictions. This feature is particularly useful for collaborative websites, blogs with multiple authors, or businesses with teams working on content management. It ensures that each user has an appropriate level of control and access, enhancing content management and collaboration on your WordPress site.
Interactive Forms: WordPress offers the capability to create interactive forms that engage users for surveys, quizzes, feedback, and more. With plugins like WPForms, Gravity Forms, or Formidable Forms, you can easily build customized forms with various field types, conditional logic, and interactive features. These interactive forms enable you to collect valuable data, gather user feedback, and enhance user engagement on your website, making it a versatile tool for both information gathering and user interaction.
Image Optimization: WordPress provides plugins that enable you to optimize images for faster loading and better website performance. Image optimization plugins like Smush, EWWW Image Optimizer, and ShortPixel automatically compress and resize images to reduce their file sizes without compromising quality. This optimization not only improves your site's loading speed but also enhances user experience by ensuring that images load quickly and efficiently. It's a valuable feature for maintaining a fast and responsive website.
Customizable Menus: WordPress allows you to tailor your site's navigation with customizable menu options. You can create and customize menus easily, arranging them in specific orders, adding links to pages, categories, custom links, and more. This feature empowers you to create a user-friendly and organized navigation structure that aligns with your site's content and objectives. Customizable menus ensure that visitors can easily find the information they're looking for, enhancing the overall user experience on your website.
Auto-Embed Features: Easily embed videos and other media with WordPress's auto-embed feature.
Content Personalization: WordPress offers the capability to personalize your visitors' experience with dynamic content customization. Through the use of plugins and advanced features, you can tailor content to individual visitors based on their preferences, behavior, or demographic information. This personalization enhances user engagement by delivering relevant and targeted content, making it a valuable tool for improving the overall user experience and increasing conversion rates on your website.
Search Functionality: WordPress comes equipped with built-in search functionality that helps users find content on your website quickly and easily. The search feature allows visitors to enter keywords or phrases into a search box, and WordPress will then retrieve and display relevant content from your site's posts, pages, and other content types. This user-friendly search capability ensures that users can efficiently locate the information they need, improving their overall experience on your website."""""""""""
Calendar Integration: WordPress offers the capability to integrate event calendars into your website, allowing you to share important dates and events with your audience. With plugins like The Events Calendar or WP Simple Booking Calendar, you can create and manage event listings, display event details, and allow users to RSVP or purchase tickets if needed. This calendar integration is a valuable feature for businesses, organizations, or individuals looking to keep their audience informed about upcoming events and activities.
Content Collaboration: WordPress provides plugins that facilitate content collaboration by offering editorial workflow tools. These tools enable multiple users, such as writers, editors, and administrators, to collaborate on content creation and publication. Editorial workflow plugins allow you to define roles, assign tasks, review content, and control the content approval process. This feature streamlines the content creation and publishing process, making it easier for teams to work together efficiently and maintain content quality and consistency.
Sustainable Development: WordPress is committed to sustainable development practices, ensuring that your website contributes to a greener web. As a platform, WordPress focuses on energy efficiency, resource optimization, and sustainability initiatives to minimize its environmental impact. By using WordPress, you can be confident that your website aligns with sustainable principles, promoting a more eco-friendly online presence while enjoying the benefits of a robust and environmentally responsible platform.