More than a service.
A partner.
Fast-track your growth, specialized services that perform on behalf of your brand. No conflict, fully transparent approach.
Our proactive approach targets potential issues before they occur. Your clients websites are in the hands of experts.
Scale faster with our tailored services we can operate behind the scenes or on your behalf. Managing customer website changes.
Professional Packages To Grow Your Agency
We manage plugin and theme updates so your client will never need to worry about potential breaks and downtime. 
You or your client can send content edits for our team to implement. Experience fast updates by our expert team.
White labeling your clients maintenance, website care and web hosting will free up your time to focus on higher ROI activities. We provided proactive support and dedicated issue troubleshooting. 
As a managed WordPress hosting agency we take care of all your websites reoccurring performance tasks and technology upkeep.
Website Performance. Delivered.
Our WordPress Website Care Partner Program integrates seamlessly with your Agency, so you can focus on high-ROI activities.  If you have specific questions or unique requests about how we can help your agency grow schedule a 15 minute call today.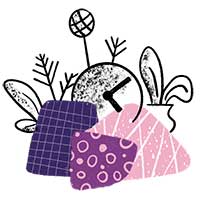 24/7 white-label email support
We'll use an email address you've set up for us (such as [email protected]) and have your signature and logo at the bottom of every email we send for you.
Access To Premium Plugins
Your clients get access to the premium plugins included in their plan, at no extra cost, when you set them up under your white-label WordPress care plans.
As a partner you'll receive a discount of our full-priced monthly plans when 2 or more websites are managed under our partnership. This will help you scale and you are free to charge your clients whatever you choose for your margin.
On top of our 24/7 team of expert WordPress engineers, we have another team dedicated to your success as a white-label partner! Our Client Success Managers are there to help you grow and expand upon your partnership with us.
From servers, optimization and plugins, we partner with the very best in the business so you can trust you are offering your clients the latest in digital infrastructure.
White-Label Speed Optimization
white-label speed optimization for your customer's websites at competitive rates.
Custom WordPress Plugin Development
Need a new functionality in your website that no plugin has? I will build a custom plugin for you that does exactly what you want.
White-Label Website Maintenance
Hands on and proactive website optimization, maintenance and updates for agencies and freelancers.